DP Seals is providing a key safety component in all screw terminal aluminium electrolytic capacitors manufactured by BHC Aerovox. These capacitors are used extensively in automatic and semi-automatic machinery around the world, making component safety -and hence end-user equipment safety – a primary consideration.
BHC Aerovox's screw terminal, aluminium electrolytic capacitors incorporate a safety vent to relieve build-up of internal pressure caused by overstress or catastrophic failure; therefore, accuracy and consistency of action of this vent is vital to safe operation. DP Seals has developed two small form-factor moulded rubber safety plugs which incorporate a thin membrane designed to burst at either 40 or 70psi -safely relieving the internal pressure.
Installation is simple: the plugs simply push up through the top deck of the capacitor housing, adding nothing to the overall dimensions and sustaining the environmental specifications for the component. To ensure the ongoing operational safety of BHC Aerovox's capacitors, DP Seals extensively tests the rubber compound prior to use in the manufacture of the plugs, another example of the company's commitment to total customer satisfaction.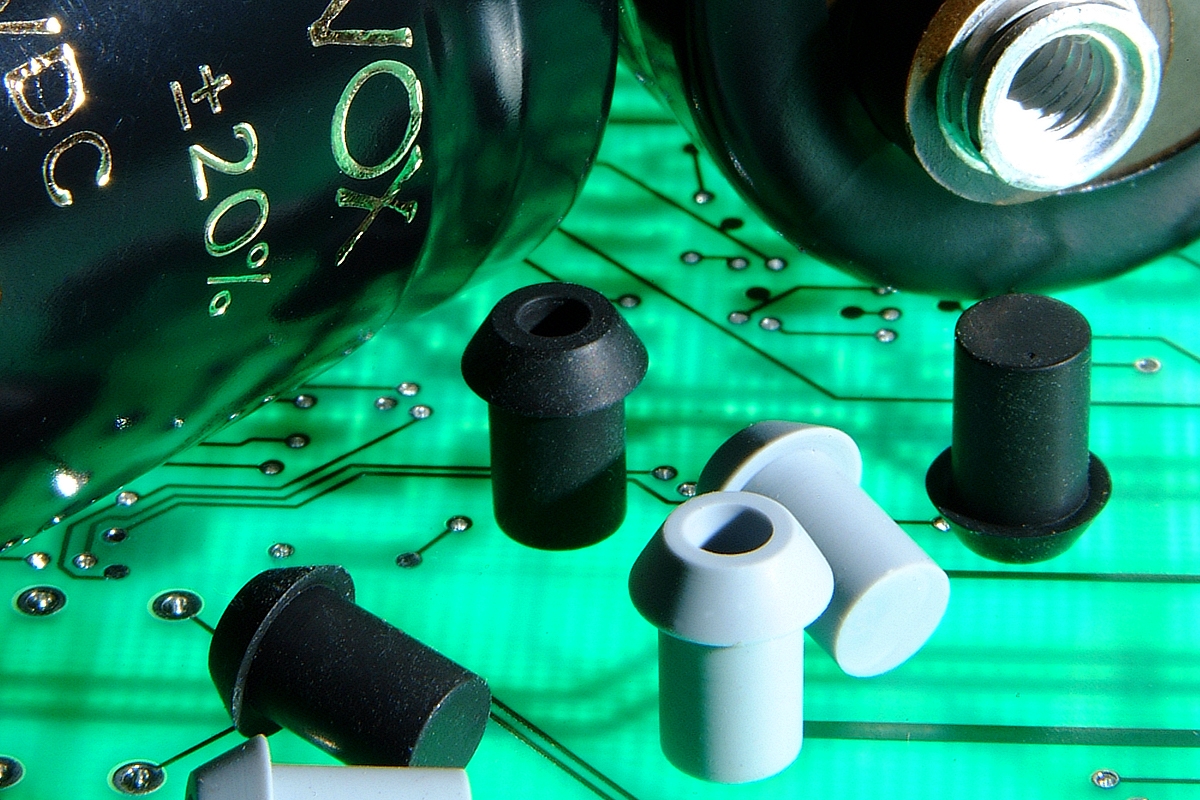 About BHC Aerovox
BHC Aerovox – a leading European manufacturer of large-can aluminium electrolytic capacitors – offers one of the widest ranges in Europe. Its components are designed into a wide variety of professional and industrial applications, including inverters, power supplies, energy discharge and motor starting.