DP Seals manufacture custom rubber seals for Aerospace, Food and Dairy, Instrumentation and Electronics, Medical, Motorsport, Specialist Automotive, Subsea, Oil and Gas and industry in general.
Precision design and manufacture
We produce custom molded seals and rubber components in everything from small irregular batches through to 500,000 units per month. Whilst we can deliver volume our specialism is in seals, gaskets and mouldings that require high precision and customisation. As such all our rubber seals are manufactured to your specific requirements and we can assist with design if required. Take a look at some of the rubber moulding innovations we've delivered over the years and you'll see the type of challenges we can rise to.
Material Expertise
In line with our focus on customisation our expertise and knowledge on material selection is respected throughout the industry. In addition to stocking a wide range of colours and shore hardness we also develop specialist rubber compounds for your specific needs. To help you with initial considerations take a look at our chemical compatibility database to see which rubber might be best for your needs. Alternatively view our rubber compound data sheets for information on some of the materials we use regularly.
High quality, flash free seals
Our equipment and manufacturing processes achieve the highest tolerances attainable in rubber parts manufacturing. Building on this our class leading quality control and cryogenic cleaning technology ensure our seals meet the highest industry standards.
See some of our press releases and case studies here:
Here's what one client had to say about us but you can see more of our testimonials here
As someone who has been assessing suppliers for over 20 years it was quite apparent to me that DP Seals are technical experts and industry specialists. In meeting our 4M and QCDES standards it was their personal touch and attention to detail that helped set them apart.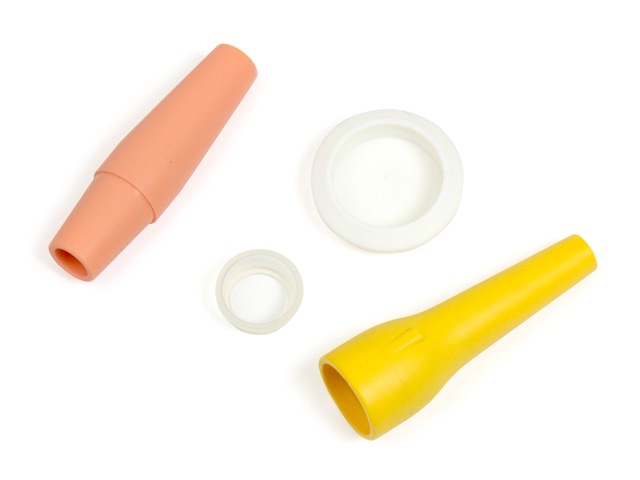 Sign-up for our newsletter dp-update
Contact us now : design – materials – quote
Download our free guide to developing custom rubber seals