What are the key EPDM properties?
Ethelyne Propylene Diene Monomer or EPDM seals, gaskets and mouldings are probably the most water resistant available. This excellent water resistance can be maintained to temperatures of up to 180°C in steam for peroxide cures. In addition EPDM seals provide:
strong acid/alkali resistance
excellent electrical insulation, compression set, and low temperature properties.
With proper use EPDM seals can last for long periods of time and act as a less expensive alternative to silicone. Trade names include Buna, Nordel and Keltan.
What is EPDM commonly used for?
EPDM is an extremely versatile material particularly suitable for outdoor use and has the dynamic properties between Natural and Silicone rubber. It has good resistance to most water based chemicals and to vegetable based hydraulic oils but poor resistance to mineral oils and di-ester based lubricants. The largest market for EPDMs is the automotive industry. Typical applications include hoses, window and door seals, gaskets, washers, belts and o-rings but at DP Seals we specialise in blending exactly the right material for your specific requirements.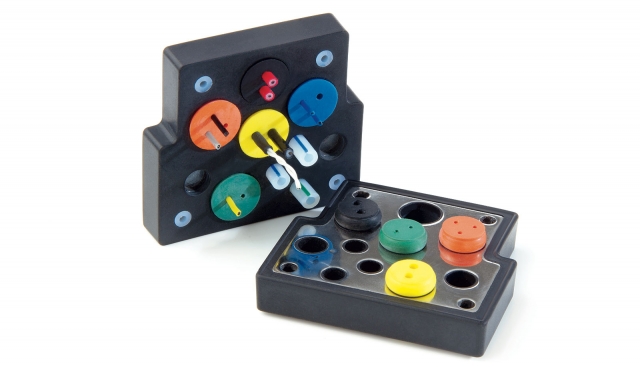 ---
EPDM Property Specifications
Hardness: Shore A
20-90
Tensile Strength PSI
500-2500
Tear Resistance
Fair
Impact Resistance
Good
Compression Set
Good
Low Temperature
-29°C
High Temperature
177°C
Weather and Sunlight
Excellent
Water
Excellent
Abrasion Resistance
Good
Solvent Resistance
Poor
Oils and Gasoline
Poor
Adhesion to Metals
Fair to Good
Rubber materials expertise
The information provided here is only a guide to EPDM's primary characteristics and uses. As outlined above, we are experts in understanding the relationship between material and product performance and can blend exactly the right material for your requirements.
We also maintain a large quantity and variety of quality raw materials in stock, enabling us to offer fast turnaround to tight deadlines.
Find out more about our most commonly used EPDM materials
Free Resources
Below you'll find many free resources to help you think about material selection but we are always on hand to discuss your requirements and provide expert advice.
Speak to our Material Technologists on +44 (0)1202 674671