Seacon has chosen DP Seals to supply high-performance rubber seals and boots for its latest range of subsea optical fibre cable glands. These seals and boots, fundamental to the operation of Seacon's highly innovative connector system, allow optical, electrical and hybrid electro-optic cables to be mated underwater safely and easily.
Increasingly, fibre-optic and hybrid cables are being used in deep water applications such as sonar, surveillance and real-time video systems, remotely piloted submarines and down-hole data logging equipment, as well as classic sub-sea telecommunications networks. To meet the exacting demands of in-field installation, DP Seals and Seacon have jointly developed a novel cable gland technology that provides both anchorage and sealing onto each layer within the cable construction, i.e. outer sheath, steel tube and to each individual optical fibre.
The gland is based on Seacon's proven hybrid dry-mate FITA MSSQ series connector, already deployed extensively in sub-sea cable networks.
DP Seals worked with Seacon from initial concept through to volume manufacture to develop the several seals and boots that are key to this connector. DP Seals selected a specially-formulated hydrogenated nitrile material because of its high tensile strength, salt water tolerance and effectiveness at the high pressures and low temperatures intrinsic to sub-sea environments.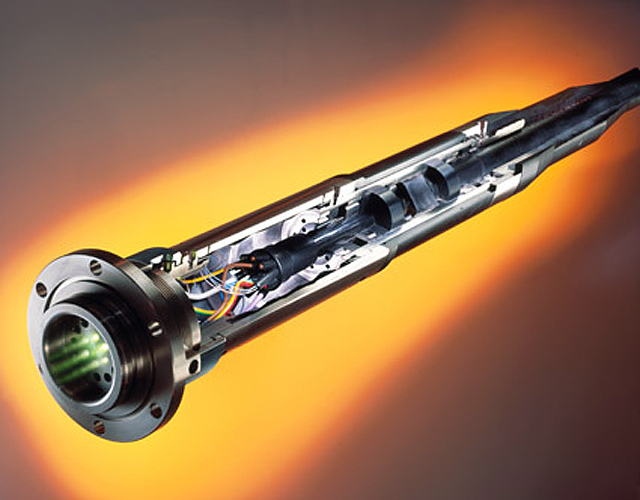 Two nitrile sealing glands seal the outer sheath and steel tube, locked into place with tapered sleeves to ensure controlled compression is maintained at all times. Additional nitrile boots provide secondary sealing onto the individual optical fibres whilst also preventing the ingress of pressure compensating fluid from within the connector into the steel tube.
About Seacon
Seacon Limited is one of the world's leading manufacturers of small-diameter, high-density connectors for military and commercial subsea applications. More information is available at www.seaconeurope.com