Solve your rubber to metal bonding problems
Have you got awkward rubber to metal bonding production problems? We can help. Our worldwide reputation for innovation and materials expertise has proved invaluable in the production of rubber to metal bonded seals. This is especially true where high performance and longevity in hazardous environments are of paramount importance.
A good example of this is our work in specialised paper movement technology for the printing industry. Here we develop rubber rollers, bonded drive wheels and bobbins utilising specialist material blends. In this way we achieve exactly the right traction for moving paper through various printing processes.
Precision in-tool rubber to metal bonding
DP Seals works for diverse industries across the globe and produces a wide variety of rubber bonded mouldings. We were one of the first companies to successfully bond Optimised HNBR to stainless steel. This means you can expect unrivalled materials knowledge and in-tool moulding expertise when you partner with us.
Rubber bonding press releases and case studies:
What is rubber to metal bonding?
Rubber to metal bonding is a means by which rubber is mechanically bonded to a metal component during the moulding process. Each step is dependent on the success of those that preceded it and the stages are numerous and complex. DP Seals is a specialist in this area.
Why use it?
Some key reasons to use rubber to metal bonding include the following:
Any part which requires a combination of the flexibility of rubber and the stability of metal
Combining several parts into a single assembly
Ensuring critical functions will not fail due to a weak bond, where they may if using a traditional adhesive
Enhancing sound proofing and vibration control
Sealing against organic solvents, sea water and boiling water
What is the moulding process?
Part design and geometry
Preparing the part for maximum bond strength
Application of primer and bonding agent
Moulding
Testing with prototypes or the finished part to ensure quality standards are met
Find out more about our 5 Step Rubber to Metal Bonding Process.
Which metals can be bonded to rubber?
Due to the innovation of chemists and rubber bonding companies throughout the years, today almost any metal can be bonded to rubber. However, each metal has a different chemical composition that can react to the type of rubber being used. Therefore an important step is to determine the best metal type and grade as well as the optimal rubber material for the application. We have experience of bonding all types of rubber to metal including neoprene, hydrogenated nitrile and silicone rubber to metals including steel, aluminium, nickel, plated metals and alloys.  If you are unsure please just give us a call and we'll provide expert advice and guidance.
Watch our short fun video on rubber to metal bonding
Download our Free Guide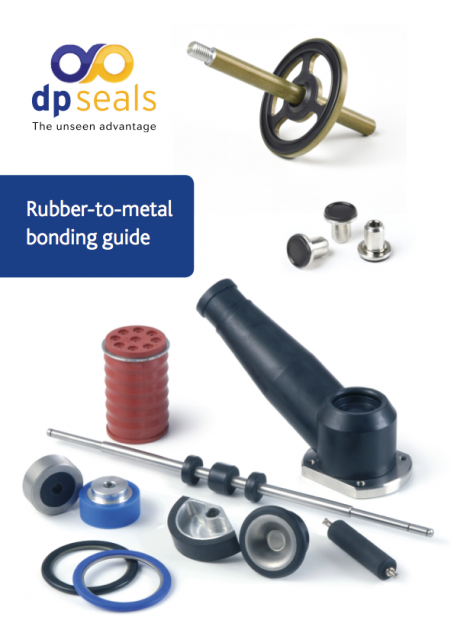 For further information and a more detailed insight into the rubber to metal bonding process please download our free guide.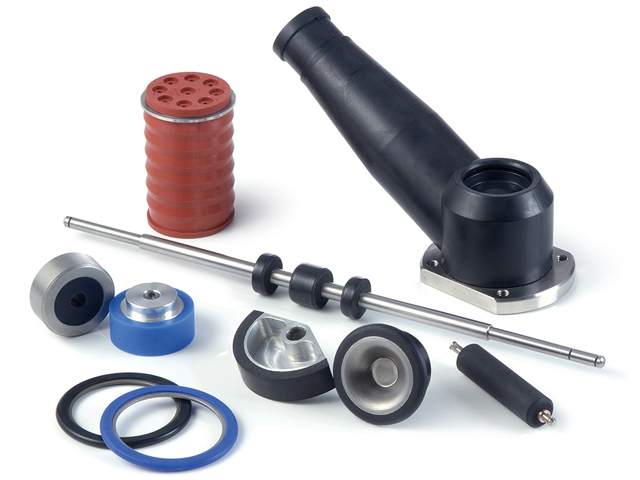 Sign-up for our newsletter dp-update