Obtained by hydrogenating NBR nitrile rubber, HNBR offers outstanding physical properties – particularly abrasion resistance – combined with good mechanical properties at elevated temperatures plus excellent resistance to many chemically aggressive technical oils.
HNBR is recommended for applications requiring good heat, ozone and abrasion resistance, such as automotive components.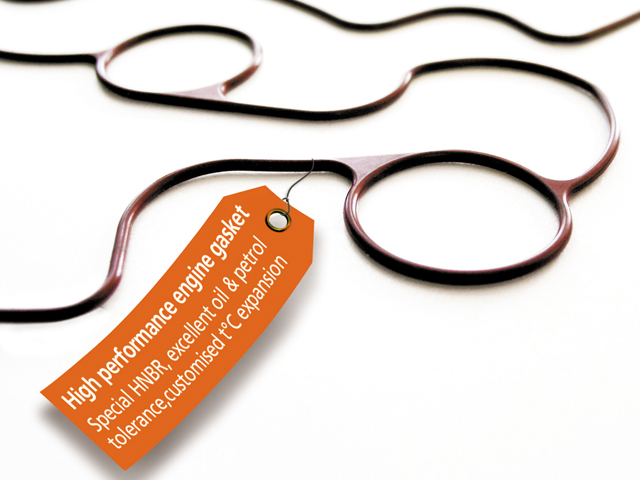 ---
Product Specifications
Hardness: Shore A (Hint)
50 – 90
Tensile Strength (1000psi)
3.5+
Tear Resistance
Fair
Impact Resistance
Good
Compression Set (Method B, %)
5 – 20
Electrical Resistance (Ω/cm2)
2*1011
Low Temperature
-50°C/-60°F
High Temperature
150°C/300°F
Intermittent High
165°C/330°F
Ozone (protected)
Good
Weather and Sunlight
Good
Gas Permeation
Fair
Water
Fair
Acid/Base – dilute
Good
Acid/Base – concentrated
Fair
Solvent – Aliphatic
Excellent
Solvent – Aromatic
Fair
Oils and Gasoline
Excellent
At DP Seals we pride ourselves on being able to provide specialist advice in selecting and developing exactly the right blend of materials to meet a vast range of performance requirements.
We also maintain a large quantity and variety of quality raw materials in stock, enabling us to offer fast turnaround and provide for tight deadlines.
The information provided here is only a guide to its primary characteristics and uses. The relationship between material, product performance and blend options is complex.
Contact us if you are unsure about the best material for your application on +44 (0)1202 674671 or view our compound rubber data sheets.