What is FKM?
FKM is a fluoroelastomer that is also referred to as Viton®, Viton® FKM or FPM. They are all one and the same.
FKM is the American standard ASTM short form name for Fluoroelastomer.
Viton® is a registered trademark of Du Pont, the original developers of the rubber.
FPM is the DIN/ISO international abbreviation (1629 standard) for Fluoroelastomer
This family of highly fluorinated carbon-based polymers can be divided into different classes on the basis of chemical composition, fluorine content or their cross-linking mechanism. They are predominantly designed for very high temperature operation and have grown to major importance in the sealing industry.
There are standard and special grades which provide flexibility for custom properties such as:
improved low temperature resistance
temperature range
low compression set
excellent ageing characteristics
good oil resistance
resistance to arduous conditions with petroleum fuels and mineral-based hydraulic fluids and many solvents.
However the trade-off is, that at high temperatures, they become weaker. They also have limited resistance to steam, hot water, methanol and other highly polar fluids. Trade names include Fluorel®, Viton® and Technoflon®.
One of the special grades we refer to on our site is Viton® Extreme (ETP -600s).  Whilst this is more expensive than standard compounds it is a lot cheaper than FFKM and can compete with some of these polymers in specific chemical exposure applications.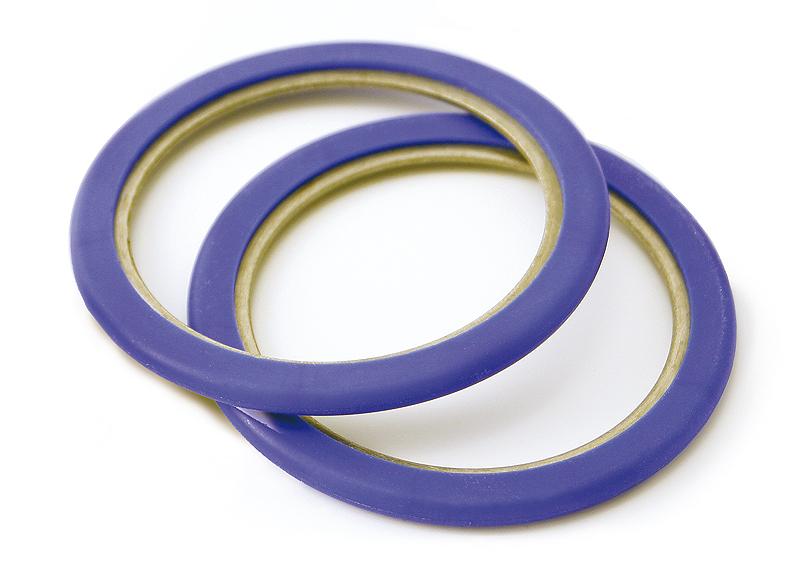 What is FKM commonly used for?
---
Fluoroelastomer (FKM) Rubber Property Specifications
Hardness: Shore A
50 – 95
Tensile Strength PSI
500 – 2,000
Tear Resistance
Fair to good
Impact Resistance
Good
Compression Set
Good to excellent
Low Temperature
-35°C
High Temperature
200°C
Intermittent High Temperature
250°C
Weather and Sunlight
Good to excellent
Water
Excellent
Abrasion Resistance
Excellent
Solvent Resistance
Excellent
Oils and Gasoline
Excellent
Adhesion to Metals
Good to Excellent
Rubber materials expertise
The information provided here is only a guide to the primary characteristics and uses of FKM. The relationship between material, product performance and blend options is complex.
At DP Seals we pride ourselves on being able to provide specialist advice in selecting and developing exactly the right blend of materials to meet a vast range of performance requirements.
However we also maintain a large quantity and variety of quality raw materials in stock, enabling us to offer fast turnaround and provide for tight deadlines.
Below you'll find many free resources to help you think about material selection and we are always on hand to discuss your requirements and provide expert advice.
Find out more about our most commonly used FKM & FFKM materials
Free Resources
Speak to our Material Technologists on +44 (0)1202 674671