Motorsport rubber seals, gaskets and mouldings
DP Seals is no stranger to manufacturing advanced rubber seal solutions for high performance engines. Formula 1, Le Mans, Le Mans WEC and World Rally Championship competitors have all relied on our innovation. We work closely with the car engine and chassis developers to challenge technical innovation and gain the essential competitive edge. Some of the brands we have enjoyed success with include:
Mercedes
Porsche
McLaren
Red Bull
Lotus
Renault
Stewart Ford
Jaguar Grand Prix
Cosworth
RML for Touring Car Engines
Custom rubber components for high performance engines
The rubber seals and mouldings we've produced include various components for custom engine gaskets, power train and electronics. We've also manufactured anti-vibration mounts as well as developing an improved fluorelastomer seal for a manifold system. This was produced in multi-cavity moulds with bonded rubber on both sides of an ultra-thin stainless steel shim. Other innovations include the design of soft silicone rubber seals that maintain integrity and performance in temperatures up to 300°C with low hardness down to 10 shore.
With the enormous stresses and strains of motorsport we have risen to the most challenging tests of quality, performance and reliability. We're delighted to say that our customers continue to see us as a remote member of their team and it's great to follow and support their achievements in which we have played a small, but sometimes vital, part.
Rubber materials expertise built on 40 years of experience
Developing custom rubber gaskets, seals and mouldings for the varied and innovative requirements of our many customers over 40 years has enabled us to build an unrivalled in-depth knowledge of rubber material performance. Material selection is key to helping our customers achieve their objectives and we have experience in working with neoprenes, nitriles, EPDM, HNBR and cutting edge polymers like silicone fluoroelastomer, nanotech additives and fillers through to Viton Extreme and perfluoroelastomers like FFKM. Working closely with customers, we continually research and innovate to develop exactly the right blend of rubber compound for the required application resulting in enhanced longevity, improved performance and the best cost/benefit approach.
Quality assurance for our motorsport rubber seals, gaskets and mouldings
Starting with material blend selection, through tool development and prototype mouldings to volume delivery, DP Seals specialists support all stages of manufacturing, from polymer material preparation through cleaning to inspection and quality assurance; this latter is fully integrated into the company's rigorous AS 9100 quality regimen, which incorporates ISO 9001, ISO14001 and ISO 45001.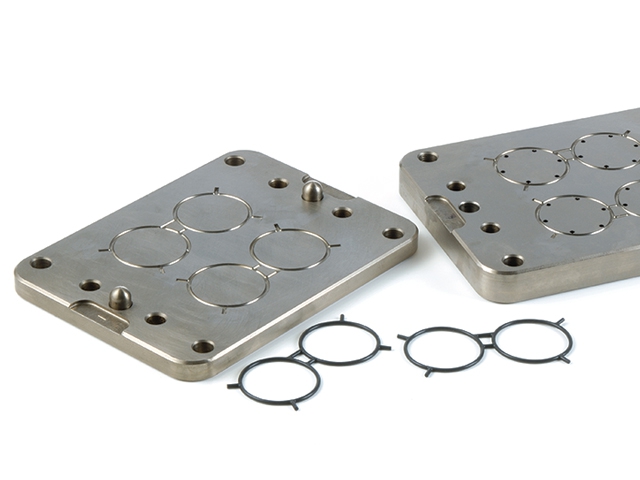 Sign-up for our newsletter dp-update
Contact us now : design – materials – quote
What our clients say
We could not have achieved these results without your support,  dedication,  passion and hard work. Hywel Thomas, Managing Director, Mercedes AMG
See more testimonials