Custom gaskets, seals and mouldings for the medical
equipment

industry
DP Seals meets the industry's exacting standards for medical silicone moulding and custom rubber sealing solutions
DP Seals understands that design engineers in the medical equipment sector have exacting standards for rubber sealing materials and components. We offer custom rubber seal and moulding solutions that are medical class approved and we can mould in Federal Drug Administration (FDA), anti-bacterial and also United States Pharmacopeia (USP) Class silicones including antibacterial silver additives (Wacker Silpuran TM).
Precision manufacturers of custom rubber seals and mouldings for medical
equipment
DP Seals supply chemically resistant and bio-compatible rubber seals and mouldings for the medical industry. Fully compliant for industry practises such as Clean in Place (CIP) and Steam in Place (SIP) and high temperature steam sterilisation. We can advise on suitable materials and grades to ensure compliance with the Food and Drug Administration (FDA), United States Pharmacopeia (USP Class VI), 3-A Sanitary Standards (3-A) and EC Regulation 1935/2004.
Rubber materials expertise built on 40 years of experience
Over the past 40 years, we've built an unrivalled in-depth knowledge of rubber material performance. Material selection is key to helping our customers achieve their objectives and we have experience in working with neoprenes, nitriles, EPDM, HNBR and cutting edge polymers like silicone fluoroelastomer, nanotech additives and fillers through to Viton Extreme and perfluoroelastomers like FFKM.
Working closely with customers, we continually research and innovate to develop exactly the right blend of rubber compound for the required application resulting in enhanced longevity, improved performance and the best cost/benefit approach.
You can be assured of the quality of our custom rubber gaskets, seals and mouldings
Starting with material blend selection, through tool development and prototype mouldings to volume delivery, DP Seals specialists support all stages of manufacturing, from polymer material preparation through cleaning to inspection and quality assurance; this latter is fully integrated into the company's rigorous AS 9100 quality regimen, which incorporates ISO 9001, ISO14001 and OHSAS18001.
We have also developed considerable expertise in the highly demanding discipline of masking, producing extremely intricate rubber mouldings with the exceptional precision and performance that's essential in acetabular jointing and similar applications.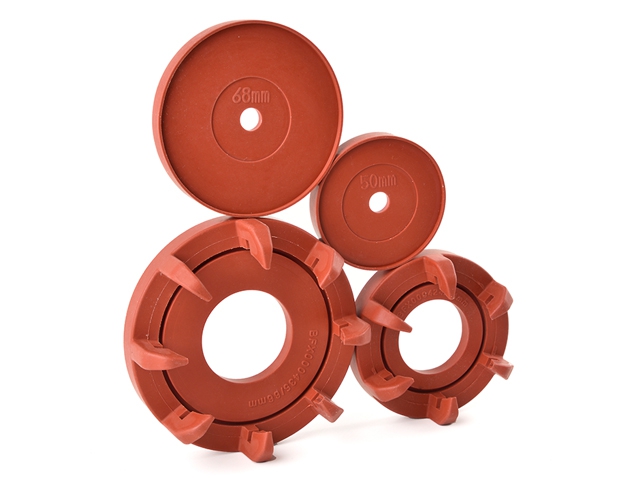 Sign-up for our newsletter dp-update