A first class approach to quality control: AS 9100, ISO 9001 and BAE Systems approvals and accreditations
Our TQM approach to quality control is second to none: DP Seals was one of the first custom rubber moulding companies in the UK to achieve ISO 9001 accreditation. This was soon followed by ISO 14001:2004 and OHSAS 18001. In 2009 we added top aerospace manufacturing accreditation AS 9100, and in 2010 BAE Systems approval to the list.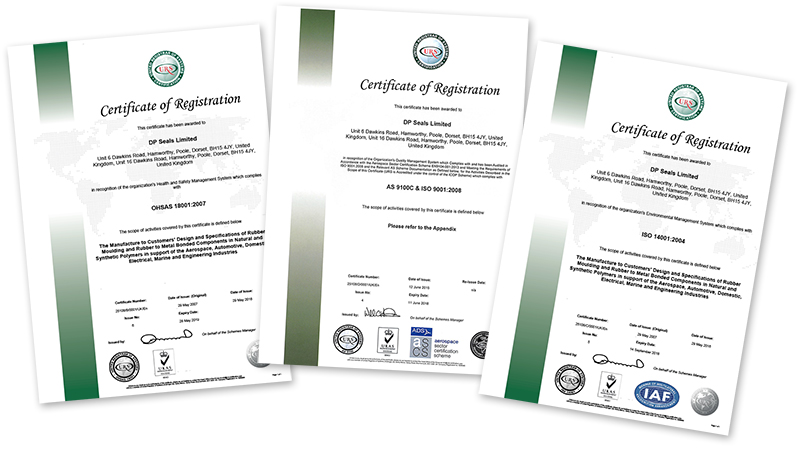 These standards are strictly enforced and monitored by our dedicated quality team and regularly audited by URS – ensuring every stage from initial design through manufacture to final despatch is carefully monitored.
Full SPC analysis
To improve this precision even further we have installed the latest in non-contact video measuring equipment and can provide customers with full SPC, Cp/Cpk and other KPI for written verification of their component specification.
Quick, efficient, cost-effective and flash free cleaning systems
Our fully-automated CNC-controlled cryogenic de-flashing machines – some of the most advanced of their kind in the world – have made the essential cleaning process faster, more efficient and more effective than ever. They freeze components to their 'glass temperature' and then 'shot blast' them with polycarbonate beads to remove the now brittle flash.
A new state-of-the-art AWS20 machine that can operate at temperatures down to -150°C and has customised programmes automatically activated by scanning individual job dockets ensures consistent quality control and traceability throughout the process.
See the video of our new cryogenic cleaning machine.
Environmental and OHS accreditations
Although not strictly quality, we have added ISO 14001 Environmental Management and OHSAS 18001 Occupational Health and Safety accreditations to our ISO 9001.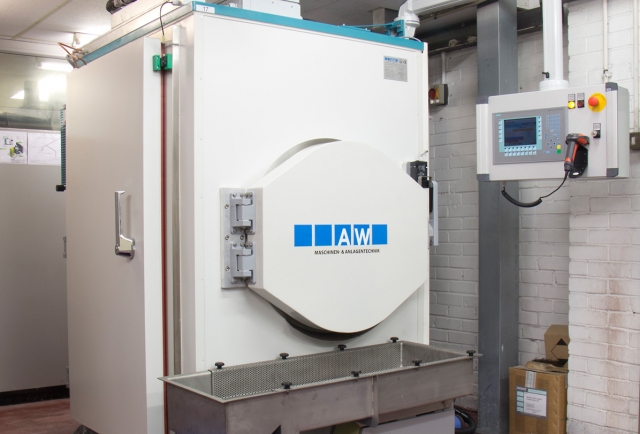 Sign-up for our newsletter dp-update