Rapid Prototyping
DP Seals rapid prototyping for rubber moulding is achieved through a combination of 3D printing, CAD/CAM links,  in-house tooling and over 40 years experience.
How does 3D printing rubber help in the design process?
3D printing helps us identify design faults early, visualise the end result and speed up the development process. DP Seals has partnered with one of the UK's leading high-resolution 3D printing companies and use a rubber-like print medium to bring greater validity to the process and confidence in the end part. This level of detail is crucial as it enables us to show fittings such as male to female mating or cable feed-through.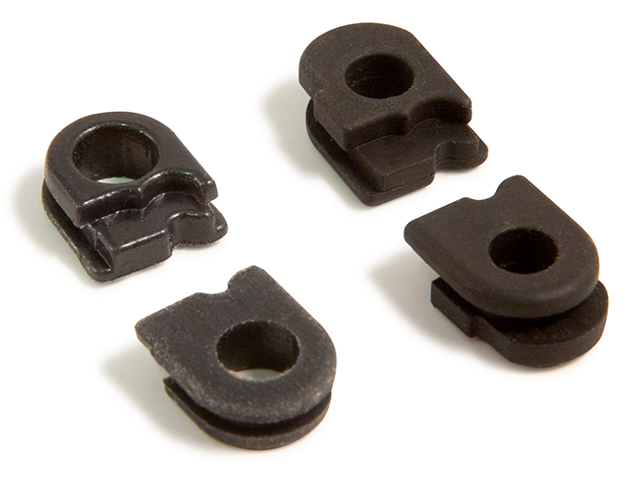 The image above shows a cable end-cap for an aerospace application. The 3D printed sample is on the left and the finished moulding on the right. The actual multipart tool for this moulding can be seen in the gallery.
CAD/CAM Links and In House Tooling
For production of machined prototype tooling we have a direct link to the pre-programmed CNC machines in our tool room. This ensures prototype development is achieved in optimum time without compromising precision or quality. Tooling is an expensive part of production. As such we often modify prototype tooling by adding further cavities to develop a full production tool. This saves time and money into the bargain. With 40 years of tooling production and expertise we're always looking for ways to add value to our services.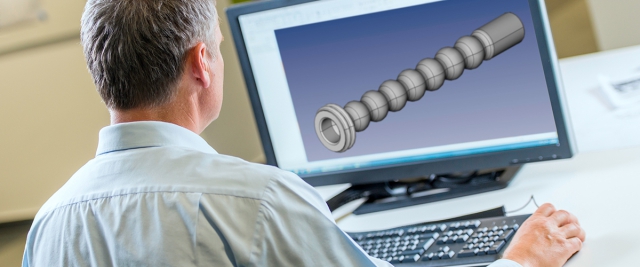 Sign-up for our newsletter dp-update