40 years that went by without a flash
David Piper had a vision to produce specialist custom seals for like minded innovative engineers and create super high quality moulds and tools using his own tooling design. And thus did DP Seals materialise some 40 years ago. David's very first employee was Phil Hendes working with David in a converted stable block in Corfe Mullen. Phil remained with the company for over 40 years and played a huge role in DP Seals' history whilst in charge of Quality.
David's enthusiasm was soon matched by DP Seals' success with further expansion necessary. In 1978 they relocated to Unit 6 Dawkins Road, starting large volume production of seals, gaskets and mouldings for aerospace, motoring and the manufacturing industry in general.
Like Father like son
In 1987 David's son Andrew joined the business bringing with him a specialised knowledge of materials backed by his fathers in-depth engineering expertise. DP Seals was by now forging a major reputation in the industry with the company going from strength-to-strength. In fact, since that day it has continued to grow and evolve, expanding outwards from it's Dawkins Road base to include two further dedicated manufacturing units for aerospace and subsea along with a further four dedicated cleaning and quality inspection areas.  Employing over 50 people and running a successful apprenticeship scheme, DP Seals inspires new generations of engineers – and just possibly another generation of Pipers. David Piper is now the company Chairman and Andrew Piper is Managing Director.
Looking to the future
DP Seals vision for the future is still very much led by innovation and quality. We continue to expand and improve our facilities, adding new cryogenic cleaning systems, pushing the boundaries in our industry by striving for the highest possible quality control procedures and the latest moulding techniques, conducting and investing in research and development into new innovations.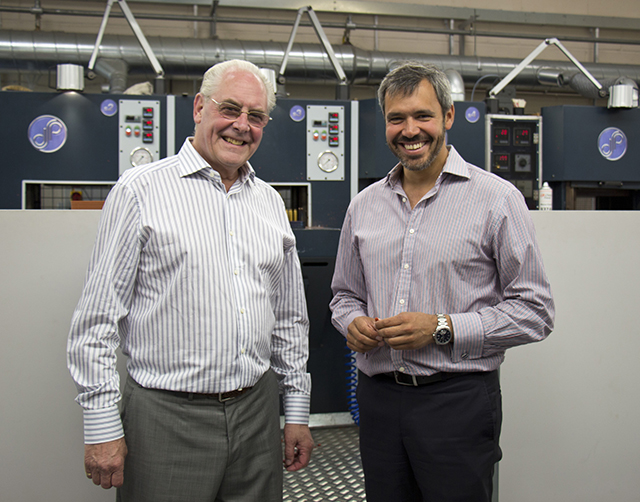 Sign-up for our newsletter dp-update