DP Seals has developed a highly innovative O-ring solution for Bulgin Components' new MPI range of illuminated vandal-proof switches. These silicon polymer seals go beyond simply keeping out water and dust enabling Bulgin to claim IP66 rating for the range. They actually continuously 'weep' providing a silicon lubricant that ensures the switches do not stick.
Bulgin's illuminated vandal-proof switches are designed for use in access control applications, such as lifts, control barriers and door entry systems, and as emergency or panic buttons. To ensure continued operation in adverse environments, these low profile switches are manufactured from marine grade stainless steel and fitted with tough polycarbonate lenses. However, using ordinary O-rings to seal the switch against the elements created a reliability problem.
"Off-the-shelf translucent O-rings suffer from too wide a tolerance variance and are often not de-flashed sufficiently, causing the switches to stick. We needed to eliminate this problem to ensure our switches would operate every time, particularly in emergency applications, and so approached DP Seals for a custom solution."
Simon Bachelor, production engineer for MPI range
DP Seals has taken the humble O-ring to a new level by creating a custom translucent silicon nitrile material overdosed with a low molecular weight secondary silicon polymer. This latter leeches to the surface wherever it is dry, creating a lubricating 'oil'. Before installation in the switch, the seals need to be allowed to stand for seven days to become coated. Once installed, the seal lubricates the internal moving parts of the switch ensuring continuous – reliable – operation over many years, well beyond the expected life of the component.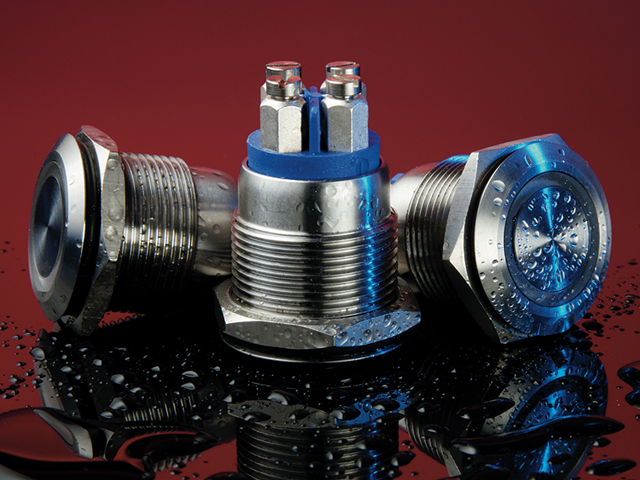 Bulgin is now working with DP Seals on custom mouldings and seals for new products.
About Bulgin Components
Bulgin Components is one of the electronics industry's longest-running success stories. After more than 75 years trading, the Bulgin name is familiar and trusted worldwide. Many of the company's components have gained the status of industry standards. Bulgin aims to stay ahead by continuing to offer new products in response to market needs. Bulgin Components PLC is part of the Elektron PLC Group.