DP Seals has developed a set of custom rubber mouldings that are helping Metro Technologies lead the world in replacement nozzles for surface mount pick-and-place machines. These soft rubber mouldings cushion components to eliminate damage during assembly whilst helping to ensure accurate placement.
DP Seals created a special carboxylated nitrile for the nozzle tips. In tests, this custom blend has demonstrated exceptional durability and abrasion resistance. Ranging in size from 3mm to 7mm diameter, the tips are moulded to better than ±5 micron accuracy and precision bonded to the nozzles, ensuring Metro Technologies' performance.
SMT assembly is highly dependent on the nozzles that pick and place components for accuracy, efficiency and therefore throughput. However, nozzles wear out quite quickly and original equipment nozzles are frequently replaced by cheaper second source components. Metro Technologies designed its Optima range to significantly out-perform not only second source equivalents but also OEM nozzles.
In tests at major electronics manufacturers across the USA and Far East, Optima nozzles achieved up to 14% pick-and-place performance improvements against OEM and 41% against second-source nozzles. DP Seals' mouldings play a major role in achieving these performance improvements.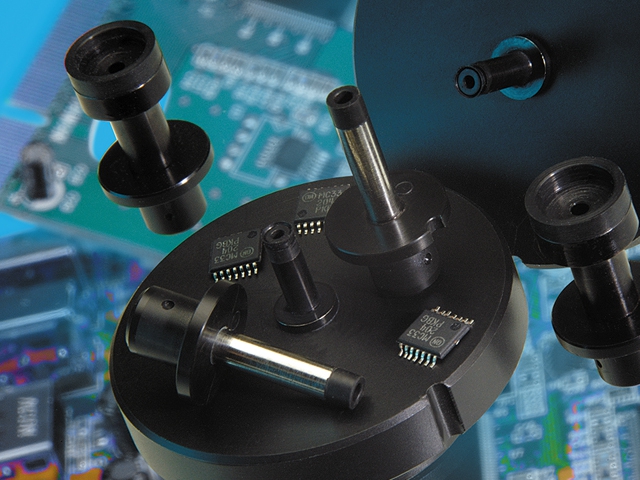 One of the keys to maintaining SMT throughput is the rubber mouldings that protect components from the nozzles, they need to be soft but highly durable. After extensive research of rubber moulding companies, only DP Seals underwrote component performance with the exceptional quality standards we demand to ensure continued zero-defect nozzle delivery.
Sean Cassidy, Manufacturing Manager, Metro Technologies