DP Seals has expanded its manufacturing capacity with 4,800 sq feet dedicated to its sub-sea customers. Together with its aerospace unit and the main manufacturing unit, this £550k addition brings total production area to some 15,000 sq feet..
Developing rubber glands, seals and mouldings for demanding sub-sea signal, data, fibre-optic and power cable connectors requires in-depth knowledge of materials and environment. Starting with material blend selection, through tool development and prototype mouldings to volume delivery, DP Seals works closely with some of the leading global sub-sea cable connector manufacturers in the UK, USA and Sweden to develop seals and mouldings for telecommunications, oil and gas exploration, ROV and oceanography applications.
This close relationship, built over some 17 years, has driven its materials research into low-temperature FFKM components and its new rubber-to-rubber bonding program, reinforcing the company as a world leader in this field.
"Segregating our sub-sea manufacturing into a specialised unit with its own focussed team enables us to provide our clients with a complete service. This allows production flexibility for short prototype runs and the ability to respond rapidly to limited number production runs as well as standard scheduled work"
Ken James, Operations Manager, DP Seals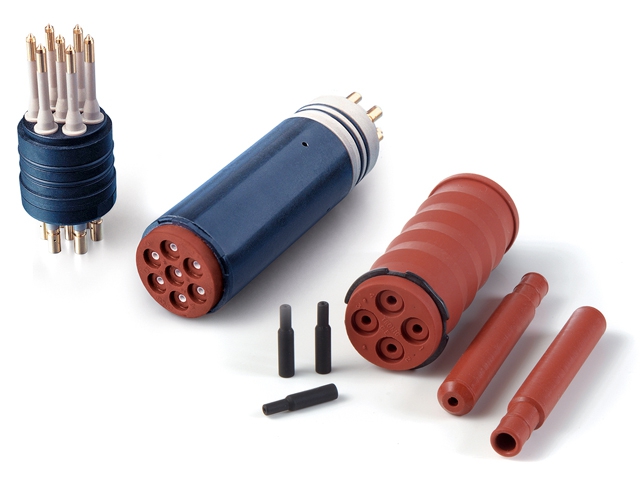 The new unit supports all stages of manufacturing, from polymer material preparation through cleaning to inspection and quality assurance; this latter is fully integrated into the company's rigorous AS 9100 quality regimen, which incorporates ISO 9001. Six new presses have been installed, bringing the company's total portfolio to 30, ranging from small scale 40-ton to very large 300-ton presses. Additionally, the new unit has allowed one internal promotion and created two new jobs.
DP Seals has also released a video describing the sub-sea manufacturing unit, narrated by Managing Director, Andrew Piper, showing the new services and facilities.