Specialist rubber materials advice and information
The Chemical Compatibility Database Application
At DP Seals we pride ourselves on being able to provide specialist advice in selecting and developing exactly the right blend of materials to meet a vast range of performance requirements. Our Chemical Compatibility Database (CCD) has been created to help you make the right choice of materials for the environment that your product has to operate in.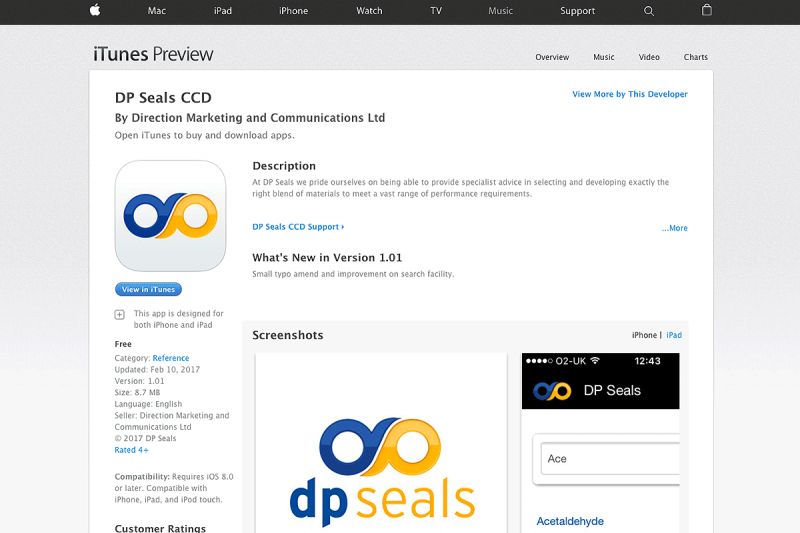 Download the app
You can download the free CCD app for your mobile device (IOS and Android).
To install, simply go to your app store via your phone and search for 'DP Seals' or 'CCD' .
Other ways for you to access specialist rubber materials advice the way you want it